Team


Michael Bischof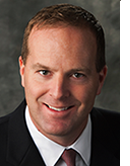 Cindy's brother Michael helped to spearhead the Cynthia L. Bischof Memorial Foundation immediately after her death on March 7, 2008. Michael worked tirelessly along with three of Cindy's close friends to quickly pass Cindy's Law in the State of Illinois just 150 days after her death. Early on, Michael travelled throughout the country to speak and work with legislators, universities, and domestic violence agencies to promote Cindy's Law as a model for other states. Today, Michael continues his work in Cindy's honor by offering to help other states pass versions of Cindy's Law as well as providing meaningful resources to victims requiring help and personal safety.



Diane Rosenfeld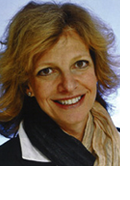 Diane L. Rosenfeld is a lecturer on Law and Director of the Gender Violence Program at Harvard Law School. Diane supervises the Gender Violence Legal Policy Workshop where she works with Harvard law students to develop cutting-edge legal policy initiatives for the U.S. and abroad. Ms. Rosenfeld received her LL.M. from Harvard Law School. Prior to teaching at Harvard, she served as the Senior Counsel to the Violence Against Women Office (now the Office of Violence Against Women) of the U.S. Department of Justice. Ironically, Diane and Michael mutually and separately reached out to each other on the same day back in 2008 – Michael seeking Diane's guidance and Diane offering support to our crusade. Now 7 years later, Diane serves on the CLB Board of Directors and her value has been incalculable and invaluable to the foundation's initiatives.



Anisha Gopi

The content and design aspects of this newly updated CLB Website (March 2015) would not be what it is today without the incredible contribution of Anisha Gopi and her efforts. Anisha Gopi is a women's rights lawyer from India who is working in the U.S. for a short time alongside Diane Rosenfeld and her team at Harvard Law School. The foundation was fortunate enough to be introduced to Anisha back in September of 2014. Since then, among other key content areas, Anisha has worked tirelessly to painstakingly research each state in the country to uncover all of the legislative information known available to develop the CLB Foundation National Progress Map.



Special Mention
The CLB Foundation was originally formed in March of 2008 by Michael Bischof, Elise Couston, Kelly Martincin, and Jill O'Brien. Together this team of 4 thrust into immediate action together shortly after Cindy's death. The incredible effort put forward by Elise, Kelly, and Jill helped to shape the CLB Foundation as it has become today. Among other things, they provided key contacts, raised important awareness, facilitated vital fundraising, and offered legislative testimony for and on behalf of the foundation. The CLB Foundation will forever be thankful and indebted to this group of previous and original CLB Board Members for their efforts. Thank you.